Community Development in the West – our Community of Practice
Share Reflect Learn Grow
Network West, together with a group of committed local community development practitioners in the west, facilitate opportunities for all community development workers to reflect on their practice in the real world. We use this time together to share what's worked, challenge ourselves and one another, listen and consider new ideas in the field. We meet every two months.
NEXT COMMUNITY OF PRACTICE
Our  next session is in March 2023. Please contact us if you want to be on the mailing list.

Join us as we discuss and share our thoughts about 'Activating Community Voices'.
If you attended the last session on 27th July 2021 but have not yet given us your feedback, please help us by completing this survey.
---
Thursday 25th June at 9.30 am
Please contact me at info@networkwest.net if you would like to join.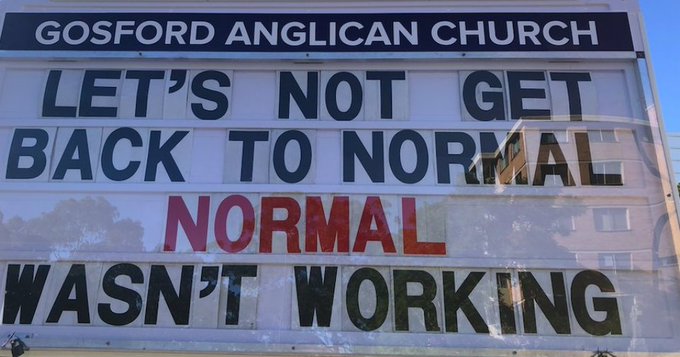 Community of Practice meeting dates for 2020
Tuesday 4th August at 9.30 am
Tuesday 27th October at 9.30 am
Thursday 10th December at 9.30 am
FROM PREVIOUS SESSIONS
Thursday 16th April 2020 at 9.30.am
See here for a video of that session – with wonderful insights and learning opportunities
WHITE PRIVILEGE – 18 Feb 2020
Thanks to all who participated and shared openly and honestly. I believe we all learned a huge amount.
Local Programs dealing with racism and white privilege
Wingate Avenue Community Centre, Together We Stand
for more information contact Kelly Harding or Lauren Holst.
Additional resources about the types of language you might use to intervene are coming soon, thanks Helen!
Podcasts
Robin D'Angelo here
About race with Reni Eddo-Lodge Podcast
Peggy Macintosh Ted Talk.
Sue Borrego Ted Talk about Understand Privilege
Layla Saad Good Ancestor, Conversations with change-Makers & Culture shapers
Articles
McIntosh Peggy 2009, White privilege, Unpacking the Invisible Knapsack
Whiteness survey
Mullaly B., and West J., 2017 Privilege an Over
Books
Robin D'Angelo: White Fragility: Why It's So Hard for White People to Talk About Racism
Reni Eddo-Lodge Why I am no longer talking to white people about race
Layla Saad Me & White Supremacy. Also see Layla's website
Docos
Hello, Privilege. It's me, Chelsea
Connecting People – Feb 2020 Contact List
What is Community ownership? How do we foster it? What are the challenges and tensions inherent in community ownership?
A short summary of our panellists contributions Neighbourhood Houses bring the community voice to their work by
Membership
Governance
Auspicing
Fostering conversations
Community mapping
Building leadership
Panellists talked about the history of Neighbourhood Houses from the women's movement in the 1970's, and focused on the role of Boards.
Questions & Discussion that followed;
What does ownership mean? Can there be too much? What about if one groups ownership excludes another group or leads to unfair decisions?
Boards / Committees of Governance… who should be on theme? Is their role strategic or statutory or both? The board sets the organisations principles and values, but they may not know about Community Development…
Group discussions: How do we foster community ownership?
Create as sense of cultural safety
Enable communities to identify their own priorities , advocacy
Connect groups and networks / Making the relationships work
Facilitate opportunities
Enable communities to identify supports needed
Increase agency
Hand over decision making power, then facilitate
Challenge complacency
Acknowledge power structures
Responding to community driven issues
Building strong and trusting partnerships
Using mechanisms for conversation
Creating spaces – for young people to connect.
Bi-Cultural Oppression – Date Co-health bi-cultural Internship Presentation
Reflections on Federal Election – June 2019 Jim Ife Essay
Group Agreements – Community Development- Nov 2018 Presentation
Community development is a holistic approach grounded in principles of empowerment, human rights, inclusion, social justice, self-determination and collective action.
Working in Collaboration / Client-led practice (choice and ownership)
Strengths based / Asset based practice
Doing with, rather than doing to.
Reflective & Reflexive practice (check your privilege, bias and prejudices frequently)
CD is Complex dynamic, every challenging experience and full of dilemma's.
Other cultures may work differently or move at a different pace to western standards. This needs to be embraced and respected if they have ownership over the program.
Capacity building through peer to peer learned skills, sense of accomplishment and confidence.
Using Strength based Language – Community Engagement, Co-design Community building, health promotion etc. More on Presentation above.
Discussion Notes from session
Confidentiality – what is said in the room, stays in the room
Whilst using examples of practice – be mindful of issues around confidentiality and privacy
Non-judgemental about people's practice
Recognising and acknowledging people coming from different experiences, professional roles and communication styles
Spectrum of formal community development training – the difference between formal training and 'practice wisdom'
Hold a space where people can be vulnerable
Being open to diversity – no one is the expert
Inclusive of different voices
Respecting people's humanity
Listening without interruptions
Focus on the idea/issue/practice not the person
Shared ownership amongst the network
Respecting confidentiality and intellectual property (ie, don't steal other people's ideas)
Any grievances – open to feedback – in the first instance owning behaviour/feelings
Topic Agenda Brainstorm – November 2018
CRITICAL THINKING
Practice dilemmas – brainstorm :

gather alternative ideas
one person brings dilemma for group to unpack

Sharing successes – analysis

theory/practice
Articulation

Guest speakers – give examples

(Sue Kenny (recording/podcast)

Topics – Eco focused CD
Updates – email list>
Food for thought – articles (one per session)

Guiding questions and discussions

Technology – Skype, Facebook, google classroom, Loomio portal